Learn More About Homeowner Funding
Homeowner Funding helps homeowners get funding for home improvement projects.
We have been in business since 2005. As one of the leaders of home improvement financing in the Northeastern United States, Homeowner Funding is dedicated to helping homeowners find the financial resources they need to complete home improvement projects including:
…and more!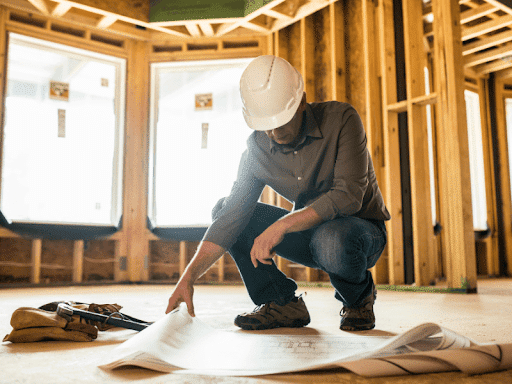 In addition to helping homeowners find trustworthy, low-interest loans for home renovation, Homeowner Funding also oversees every aspect of our customer's projects. We'll work with you every step of the way to make sure your repairs, remodels, and renovations come out exactly the way you want them.
Over the years, we here at Homeowner Funding have learned how to perform our jobs as efficiently and effectively as possible, all while helping families throughout the Northeast obtain the home renovation loans necessary to pay for their needed home improvements.
No matter how big or small your project, all of our consultants and technicians are fully trained and certified. From home improvement grants to remodel loans, we have the knowledge and experience required to connect you with funding programs and to complete your home improvement projects.
We also understand that some projects, especially roof repairs or replacements, can cause a lot of stress, so we will always do our best to make your life easier. We want you to be thrilled with the end result, and we will provide you with the best programs and services available!
How Does Homeowner Funding Work?
If you're asking "how does Homeowner Funding work," the answer is that it couldn't be simpler. Let's break it down into 4 easy steps:
1. Contact Homeowner Funding
You come home one day to find that your roof is damaged and needs repairs. Or you decide it's time to finally replace those outdated windows. Or you realize how much adding a sunroom could do for your home's resale value.
Whatever the case, there's just one little problem: home improvement projects are expensive. You don't think you can afford it. Worse, you don't think your credit score is good enough to get approval for a home improvement loan. For many homeowners, however, that's not actually the case. That's why you should contact Homeowner Funding and let us put our knowledge and experience to work for you.
2. Tell Us What You Need
Once you contact Homeowner Funding, one of our consultants will talk to you about what kind of work you're looking to get done. Based on the project you have in mind, we will estimate what that work is expected to cost. With your approval, we will then access your credit report and see what kind of financing options you may be eligible for.
During this time, Homeowner Funding will send a licensed professional contractor to your home to survey the property and get a better idea of what the project will cost. We will discuss with you the many options available to you, such as building materials, designs, colors, scheduling, and more. After that, we will take the agreed-upon project specs and begin the next phase: finance application.
3. Apply For Home Improvement Financing
At Homeowner Funding, we know that applying for loans for home renovations is often confusing and stressful. Fortunately, our consultants are prepared to guide you through the process and take care of many aspects of the application process.
Although we always look for grants and other funding programs, most Homeowner Funding customers ultimately find that home renovation loans are the best choice to meet their needs. We partner with only the most trusted lenders and make it our goal to get you the best terms and lowest interest rates possible. If you don't think your credit score is high enough, contact us anyway. You might be surprised!
4. Let Us Do All the Work
Upon being approved to receive home improvement financing, we will meet with you to finalize plans for your project and to set a construction start date. After that, you don't have to worry about anything. Homeowner Funding will oversee every step of the process, from material-gathering to completion. Your satisfaction is our highest priority.
So, how does Homeowner Funding work? All it takes is a phone call and a credit report, and we'll get right to work. We'll help you plan your project and apply for financing. Then we'll do all the work. It really is just that easy!
Worried About Your Credit? Homeowner Funding Can Help
Many homeowners think their credit scores are too low for them to qualify for affordable remodel loans, grants, or other financing options. Don't let fear and uncertainty prevent you from getting the home improvements you need.
Here at Homeowner Funding, we have decades of experience helping individuals from low-income and poor-credit backgrounds receive financing for home improvements. We always strive to help our customers choose the best plan for their current financial situation.
What's more, home improvement loans obtained through Homeowner Funding can actually help improve your credit score. Our lending partners are trustworthy, with repayment terms tailor-made to fit any budget. Contact us today to learn more about how to get valuable home improvements at a reasonable cost while also rebuilding your credit.
Our Affiliations
With the help of our partner organizations, Homeowner Funding will deliver roofing, replacement windows, and additional services that exceed our customers' expectations. We are a part of the National Residential Improvement Association, an agency that supports homeowners in completing home improvement projects.
Homeowner Funding is also an Owens Corning Preferred Contractor, which means that we use only the highest quality materials and uphold the highest standards of craftsmanship and professionalism. Homeowner Funding also partners with manufacturers such as Norandex Building Materials Distribution, Inc. and many others. Our partnerships with trusted, industry leading brands allow us to provide you with the very best home improvement services and the most affordable loans for home renovations.
Homeowner Funding is extremely grateful for the belief these organizations have in the quality of our services, and we can't wait to get started on your project!
Our Corporate Administrative office is located at:
1013 Wood St.
Scranton, PA 18505We are proud to provide home improvement financing and contractor services to homeowners throughout PA, NJ, NY, CT, MA, & RI.
For more information about our home improvement loans and other funding options, call 800-792-8259 or fill out the form at the bottom of this page. We look forward to working with you!
%
of customers are happy with their appointment.
%
of customers are extremely happy with our installers.
Contact Us Today to Discover Programs
Client Approval: This is not an application for credit. By submitting this form, I grant authorization to order a copy of my credit report to use in conjunction with this pre-qualification worksheet for home improvement funding purposes to discover is a special program is available for your project. By clicking Submit, I give my elec. Sig. and consent for In Homeowner Funding and/or its Affiliates to contact me at the phone number above, including by text msg. autodialer or pre-recorded msg. Consent not required for purchase. Msg. & data rates may apply.
The overall value and professional was very much appreciated by me and my family. I would definitely recommend them to anyone.
Christopher J.
Swoyersville, PA, on Oct 04, 2016
They were very friendly people. Everything they did was clean. They did a great job, and explained every step to me. They were very good at answering all my questions.
Claudio V.
Dingmans Ferry, PA, on Apr 05, 2016
They were very efficient and the crew was most excellent. The job was done in a matter of a few hours. I was happy and delighted. Everything just worked out wonderful. The paperwork was not hard to understand and I would advise anyone who is looking for a new roof to call PA Homeowner funding.
Dawn M.
Freeland, PA, on Apr 05, 2016