Springtime is indeed the best time to start your home renovations since the weather is neither too hot nor too cold for workers to move around.
Springtime also offers the best opportunities to conduct major home renovations, such as home insulation, roofing, and many more, now while the weather is mild.
Some might want to renovate their homes but don't know where to start. It's understandable because there are so many things to do when you decide to renovate your house. It involves planning and proper execution so that by the time winter comes, your house will be prepared to withstand the cold temperatures it brings with it.
This article will give you ideas on where to start, as we will recommend four of the best spring renovations you can do for your home. By the end of this article, you'll have already decided what to do first.
Build an Addition
Building a sunroom or other addition is one of the most popular spring renovations that most homeowners do regularly. It gives them more living space that they might have needed desperately.
You can either add an extra room to your house or convert one of the rooms you don't use into a usable one. Of course, this would involve hiring a contractor and getting the necessary permits, but it would be worth it in the long run.
Building another room can help you maximize your house's living spaces, and it would be a great place to put your home office, library, or home gym. It would also help you accommodate your growing family by adding another bedroom or two for them.
Don't be intimidated by the idea. Call Homeowner Funding today to talk to us about your options for an addition and the financing of it!
Overhaul Your Kitchen and Dining Area
Another spring renovation you can consider is an overhaul of your kitchen and dining area. This usually costs more than just building another room since it would require changing the layout, buying new appliances, and installing new cabinets. But if you're planning to sell your house in the future, this would be a great way to increase its value.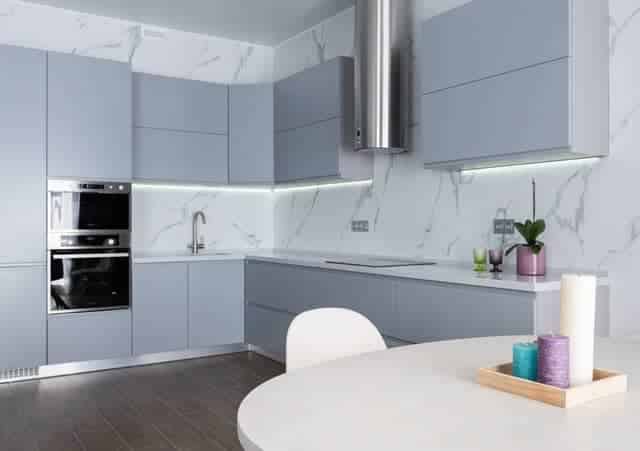 Many people are now opting for open-kitchen concepts, where the dining area is part of the kitchen. This gives the house a more spacious feeling, and it would be great for gatherings and parties. If you're not comfortable or used to this type of concept, then you can always go for a traditional layout.
You can also use this opportunity to add more storage space to your kitchen by installing new cabinets or shelves.
Improve Your House's Insulation
To make your home more energy-efficient, you can add insulation to other parts of your house, such as your attic or walls. This would also help you save on your heating and cooling bills in the long run.
Springtime is definitely the right time to improve the insulation of your house before the cold days of fall and winter arrive.
You can either do this yourself or hire a contractor to do it for you. But if you're not comfortable doing it yourself, it would be best to hire a professional.
If your home insulation is still in good condition, you can use this time to do annual maintenance, such as checking for leaks and repairing them. This is important because your winter nights would be unbearable if you neglected to check and care for your insulation.
Tackle Roofing Concerns
Lastly, since the weather is pleasant and there's no snowfall in sight, now is the right time to replace or repair your roof. This spring renovation is important because your roof protects you and your family from the outside elements.
Check your roof for leaks and missing or damaged shingles. If you see any of these, it's time to call a roofing contractor to fix the problem. It's also a good idea to clean your gutters and downspouts to prevent water from accumulating and causing damage to your roof.
We recommend roof repair and replacement as one of the best spring renovations because it won't be hard for the sealants to dry up easily, unlike in winter and autumn, when the temperature is colder.
These are just some of the best spring renovations you can do for your home. Of course, you can do many other things to improve your house, but these four should be a good place to start. Remember to always consult with professionals before starting any spring renovation project to ensure its success.
Let Homeowner Funding Help with Your Spring Renovations
Spring renovations don't have to be hard! Not when you have the right help.
If you need to secure the right funding for your home renovations this spring, and know you have only the most professional contractors taking care of your job, you can reach out today to learn more about us.
Homeowner Funding has been making financing for spring renovations possible since 2005, so call us now to let us start helping you!